Welcome to Tennessee Delta. We're proud to be the longest-running Phi Delt chapter in Tennessee with a rich forty-year history. We currently operate as one of nine social Fraternities at Tennessee Tech University in beautiful Cookeville, Tennessee with twenty-nine members and an ever-expanding alumni base.

Member of the Month:
Brother Paul Darkangelo
Bond # TN Delta 611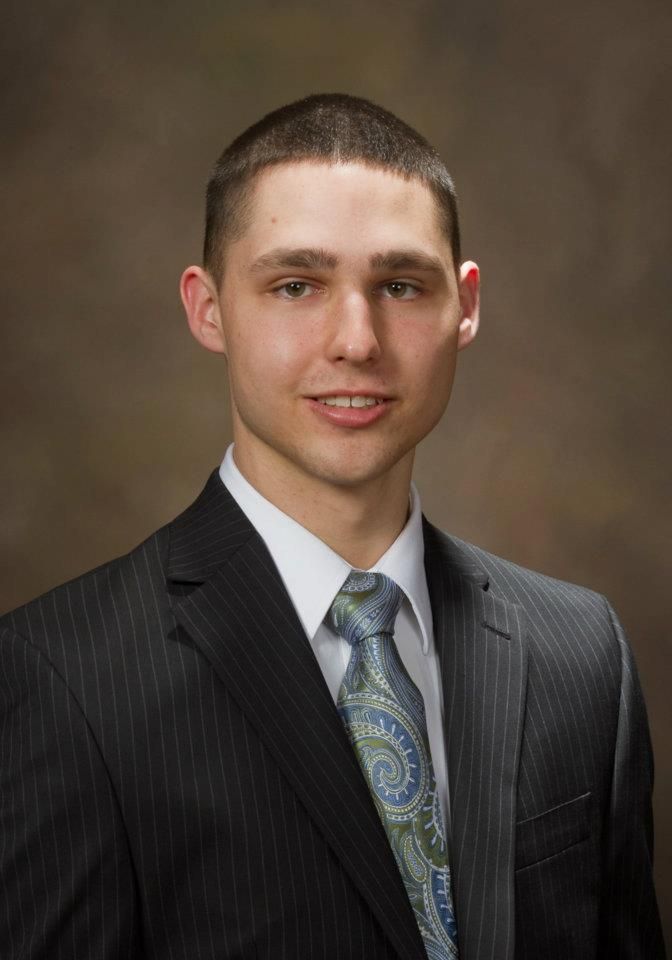 Paul Darkangelo was initiated into Phi Delta Theta at the Tennessee Delta Chapter in December, 2009. He has served the chapter as Risk Management Chair, Vice President, President and joined the True Blue Society in 2011. On campus Brother Darkangelo serves as an elected Senator in the Student Government Association and is a member of the Tennessee Tech University Wildlife Society, Rotoract Community Service Club, and Tennessee Tech Ducks Unlimited. He is majoring in Sociology with a concentration in Criminal Justice. Brother Darkangelo is also an Eagle Scout and serves as an Assistant Scout Leader in the Boy Scouts of America.
Brother Darkangelo has been a member of the Tennessee National Guard since 2009 when he joined as a 11b Light Infantryman and enlisted as a E-3 Private First Class. He attended Basic Training at Fort Benning, Georgia, where three other members of his platoon at Basic Training and Infantry School,
as well as one of his Drill Sergeants and his Company
First Sergeant, were also Phis. He was promoted to E-4 Specialist in November, 2011. He started with the 278th Tennessee National Guard unit Headquarters in Cookeville, Tennessee and has contracted with the Tennessee Tech ROTC progra
m as an SMP cadet and serves in both the National Guard and TTU ROTC at the same time. He now serves in Company B(-) I-224 Aviation Regiment as a cadet where he is learning to fly helicopters and become an officer in the U.S. Army. He recently turned in his paperwork volunteering for his first deployment to Afghanistan.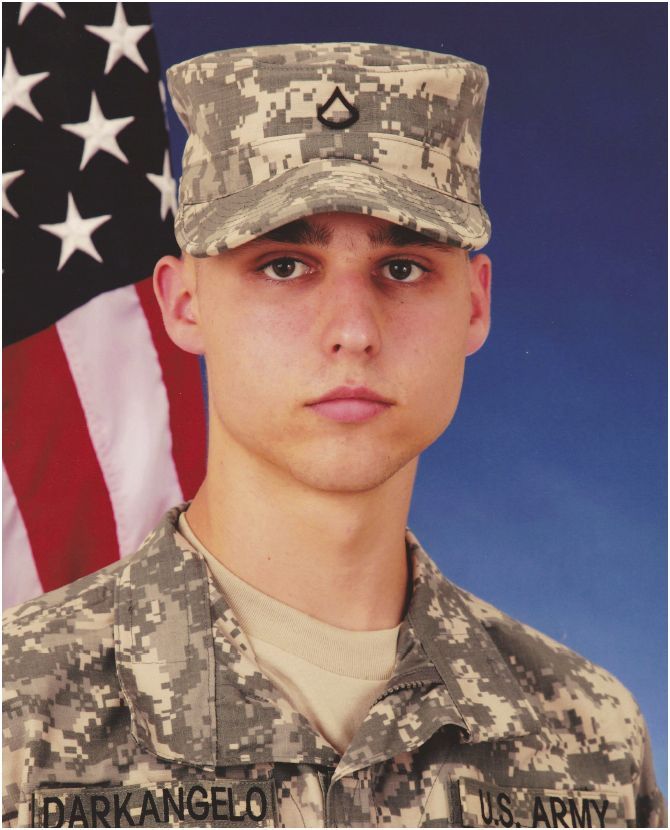 Brother Darkangelo was selected for this important role by a group of Phis who are either currently, or have in the past, served in the military: Major Chris C. Hill (Washburn '98), Stephen "Tio" Kleberg (Texas Tech '69), Rear Admiral Dan Kloeppel (Northwestern '70), Lt. Colonel (Ret.) Mark H. Ochsenbein (Eastern Kentucky '77), Rudy M. Porchivina (San Jose State '89) and Lt. Colonel (Ret.) Thomas W. McKevitt (Utah '85).